Planning for the Future: Special Needs Trusts Address Unique Needs
Sponsored by Genworth Financial
Workshop with Q&A
Wednesday, April 25, 2012
6:30 PM – 8:30 PM
Workshop Schedule:
Special Needs Trusts, Guardianships and Entitlements
Hinkle, Fingles & Prior, Attorneys at Law
Representing people with disabilities and their families
since 1974
Planning to Meet a Lifetime of Needs:
Funding Special Needs Trusts
David F. Light, CRPC®
Financial Advisor for families including members
with special needs
Long Term Care Considerations
Jonathan Schwartz, CLTC®
Regional Vice President, Genworth Financial
Open Discussion with Q&ALight refreshments will be served.
Workshop will be held at the offices of:
David F. Light, CRPC®
Munn & Associates
A private wealth advisory practice
of Ameriprise Financial Services, Inc.
The Atrium Suite 390
80 Route 4 East, Paramus, NJ 07652
Click here to download directions to this event
Please RSVP
by April 23, 2012 with your name, email address, and contact phone number to Sabra Waxman at 201-226-1780 ext 235, or email
sabra.v.waxman@ampf.com
.
This is an informational presentation. There is no cost or obligation for attending.
Brokerage,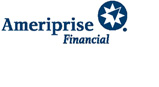 investment and financial advisory services are made available through Ameriprise Financial Services, Inc. Member FINRA and SIPC. Some products and services may not be available in all jurisdictions or to all clients.
© 2012 Ameriprise Financial, Inc. All rights reserved.